Deutsch | Türkçe | Pусский | العربية | فارسى
Tafel Shops
Do not forget to bring your shopping permission when visiting one of our Tafel shops. Click here for detailed information on how to apply for a shopping permission.
Please note: Changes of opening hours during (bank) holidays will be on display in our Tafel shops.
Customers residing in Furtwangen can get a refund of their travel expenses with public transport for visiting our Tafel shop in Triberg from the "Citizens' Foundation Furtwangen" (Bürgerstiftung Furtwangen). To apply for refunding, please contact the Citizens' Service Furtwangen (in German). More detailed information on refunding is available at the webiste of the "Citizens' Foundation Furtwangen" (in German).


Tafel Shop Schwenningen
Ob dem Brückle 27
78054 Villingen-Schwenningen

Tue. and Fri., 15:00-16:30 h

Map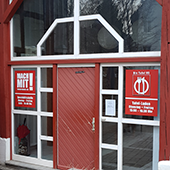 Tafel Shop Villingen
Gerwigstraße 6
78048 Villingen-Schwenningen

Mon., Wed., and Fri., 15:00-16:30 h

Map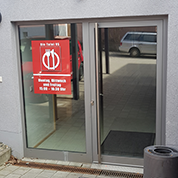 Tafel Shop St. Georgen
Gerwigstraße 11
78112 St. Georgen

Thur., 15:00-16:30 h

Map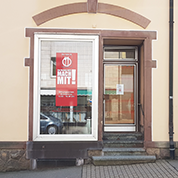 Tafel Shop Donaueschingen
Schulstraße 5
78166 Donaueschingen

Tue., 15:00-16:30 h

Map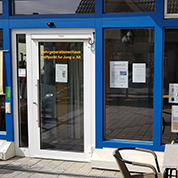 Tafel Shop Triberg
Schulstraße 8a
78098 Triberg

Wed., 15:00-16:30 h

Map